Australia has a range of mental health services to meet the needs of multicultural communities. You can use our list to help find out more about relevant national and local providers.
 NEED HELP NOW?
If your life is in danger CALL 000
Your first point of contact when experiencing poor mental health should always be your General Practitioner. They will be able to discuss your individual needs and circumstances and help you come up with some next steps. 
If you need help finding a General Practitioner, talk to people in your community or a service you can trust to find some suggestions in your area.
If you live in Australia and are in an immediate crisis, please call one of the following numbers:
The Embrace Project does not provide crisis services. If you need help now please call one of the phone numbers below which are available for support 24 hours a day, 7 days a week:
Need a Interpreter?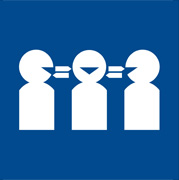 If you need an interpreter to help speak with any of the above services, please call the Translating and Interpreting Service (TIS National) on 131 450. Access the website for more information here https://www.tisnational.gov.au/ 
Looking for more information about services in your area?
You can use the Lifeline Service Finder to find local services. 
Live outside Australia?
If you live outside Australia, please contact a local helpline or emergency service.
We have provided a list of relevant national, state and territory mental health providers below.
National services and agencies
Funded by the Australian Government Department of Health:
Mental health services funded by the Australian Government:
State and Territory Services
Australian Capital Territory
New South Wales
Northern Territory
Queensland
South Australia
Tasmania
Victoria
Western Australia